Collapsible content
Actions

Our office is our factory! Our in-house manufacturing is made-to-order and/or small batch production.

We train our team members at Isleñas from scratch. We partner with several local non-profits to provide opportunities to women with diverse backgrounds through a train-to hire program.

Isleñas is co-founder of Modo Consciente, a collective of Puerto Rican designers championing sustainable design through events and education.
Community

Non- profit and educational organizations we've collaborated with:

Centro Sor Isolina Ferré
Mumas Renaciendo
Connecting Paths
Escuela Arquitectura Universidad de Puerto Rico Fablab
Universidad Ana G Mendez Fablab
Universidad Sagrado Corazón
Bernardy Studio

Accelerators and business programs alumni:

Pre 18
Paralell 18
Causa Local + Kiva
Guayacán Foundation, EnterPRize
Collapsible content
Color

In good representation of our cultural values, our styles will always be colorful and our approach bright and warm. Wherever you are from, if you connect with our styles, colors, story and/or mission,  welcome to the Isleñas fam :)
Comfort

We use a generous memory foam in all of our insoles. Sourced from the US with antimicrobial properties, this insole provides sneaker-level comfort.
Identity

At Isleñas we don't follow the traditional fashion calendar or the latest trends. We believe in creating an identifiable style that tells a story and hope to become a staple in your own personal and unique style.
Responsibility

Always learning how to make our practices better for people and planet. We will keep you udated with small and big changes as we are able to apply them.

Small batch productions and made- to-order strategy is meant to minimize waste and only use the resources required by the demand.

Scraps are donated or upcycled for smaller objects like our dog collars, belts, and keychains.

Leathers are a secondary product to the meat industry.

We are constantly learning about and sourcing new material. Including leather alternative and natural fibers. Recently adding Hemp Canvas to our selection.

Our studio and team's skills have been a resource for testing C-Combinator's seaweed based alternative leather.

Our studio is VOC free. We use only water-based glues.

Isleñas packaging includes a dust bag only. We eliminated the shoe box (unless shipping to a major retailer).

Isleñas repair program aims to extend their lifespan as much as possible.

All orders are treated with a non-toxic water and dirt repellent so shoes are minty for longer.

We travel to meet our manufacturing partners in person to make sure we align in values.
THIS IS US, THE ISLEÑAS MAKERS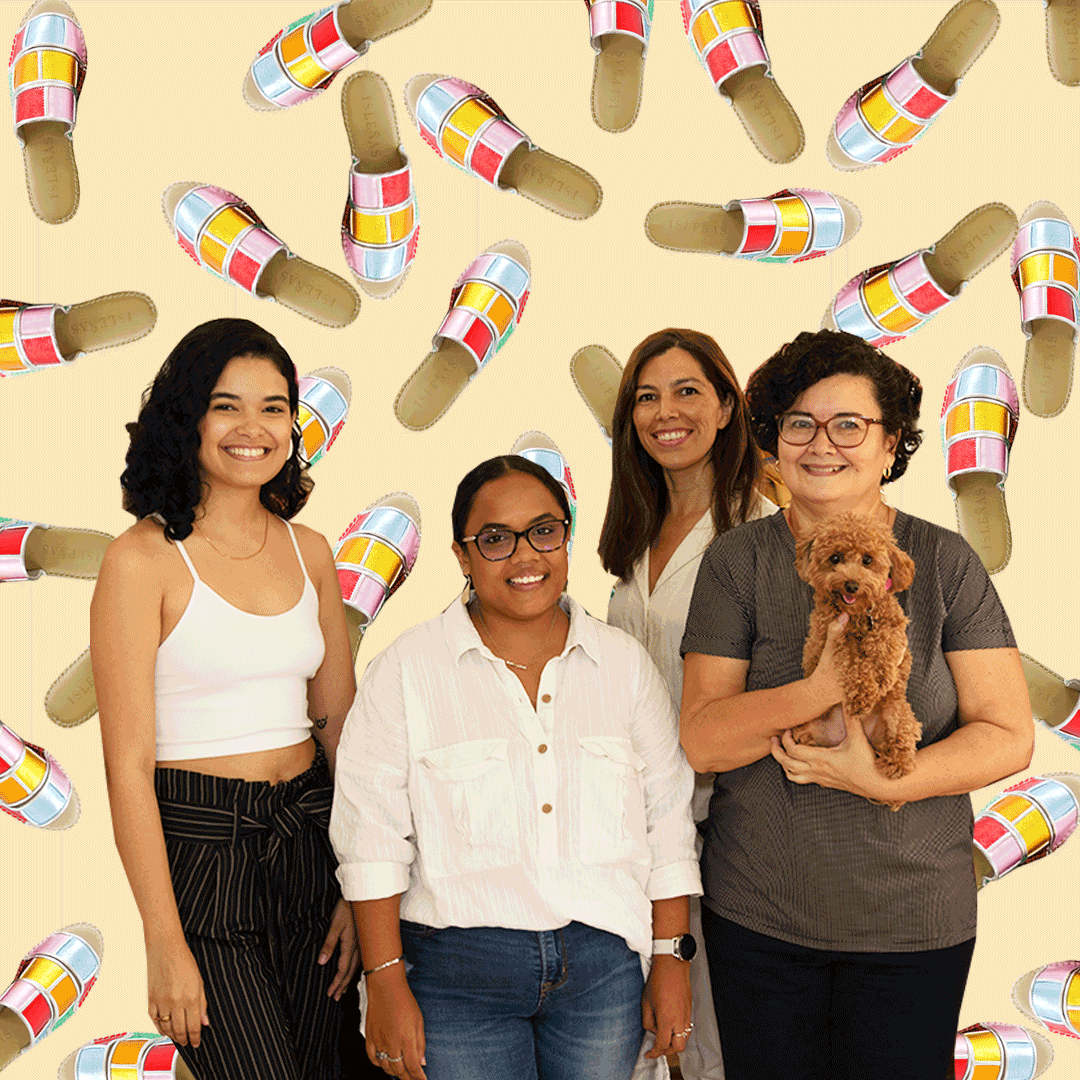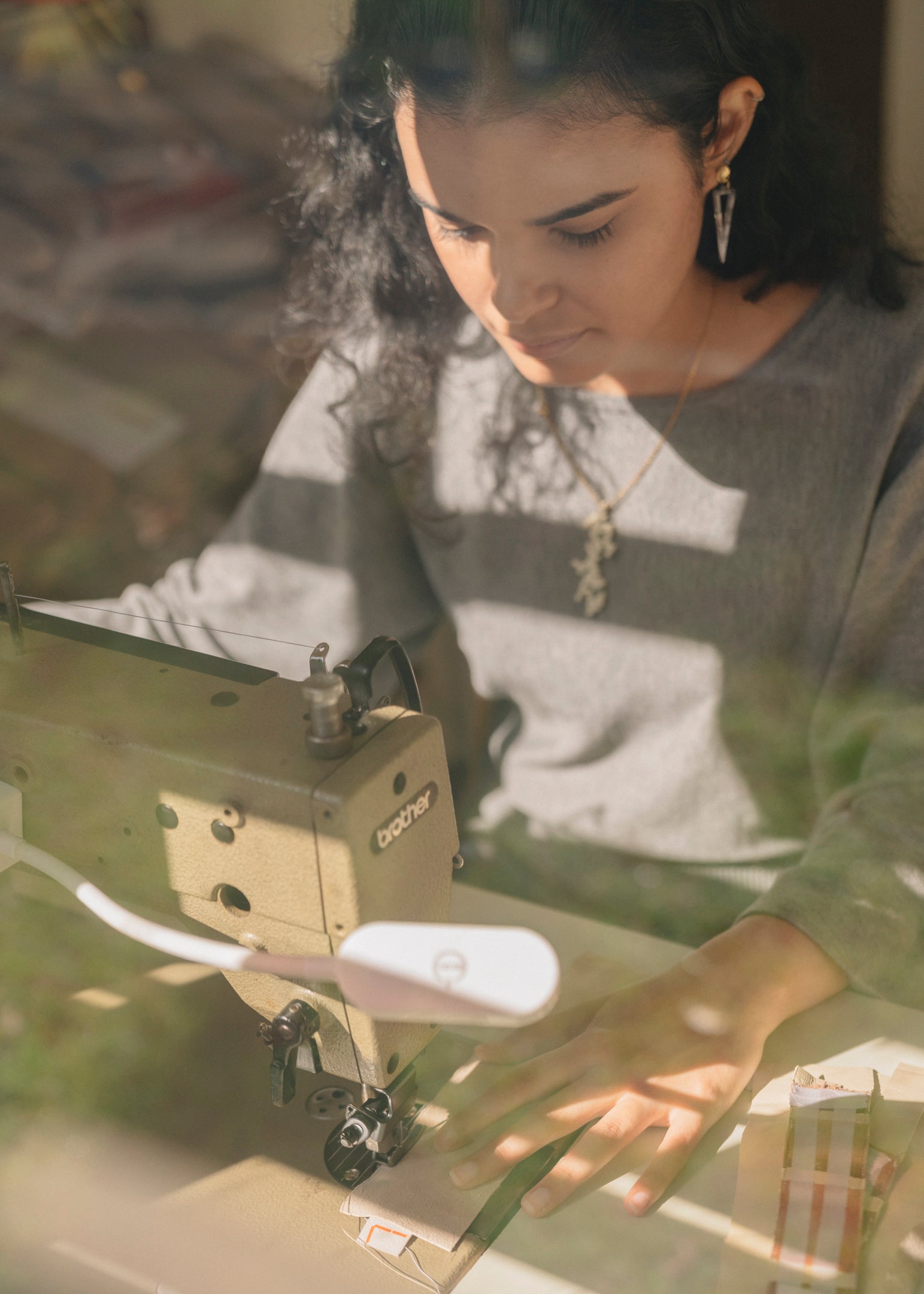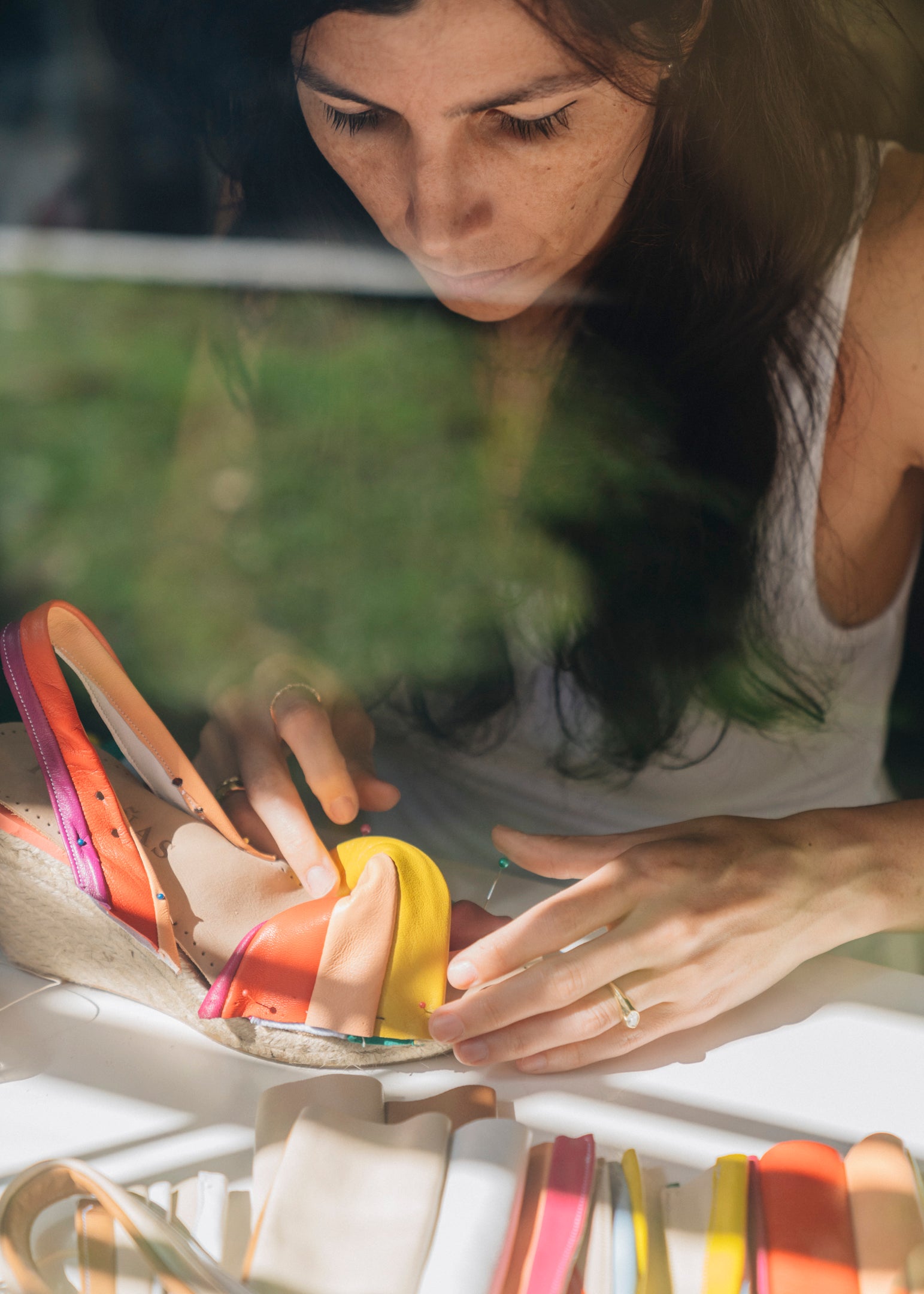 From left to righ say hi to:
Norián in logistics of the design and manufacturing processes
Naomi in all hand and digital processes
Karla, lead creative and founder
Norma, master in all hand and industrial work
Oula, the one who keeps us feeling fuzzy inside